We exist to make sales and marketing systematic, scalable, and fun.
We strive for true partnership with our clients. Our ultimate goal is to help you identify and accomplish your sales and marketing objectives. We aim to delight.
Character and passion fuel our creative efforts.
At Vendilli Digital Group, "WE C.A.R.E." represents the guiding core values that we share and live by. We work hard together and play to win.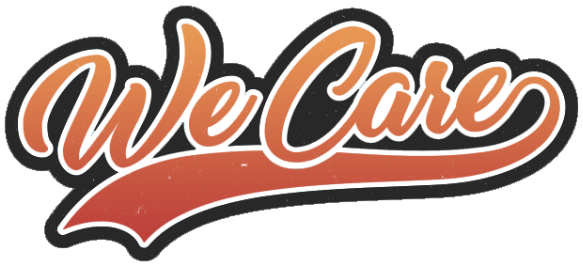 Teamwork
"We" means TEAMWORK. It's no coincidence that the "We Care" emblem resembles a team logo. We're on a team with each of our clients, and we're on a team with each other. Teammates always take care of each other. None of us is as smart as all of us.
Creativity
The environment we work in should always be creative, productive, and fun. A mindset of abundance is a must to remain at our full creative potential. Our clients' needs and goals must be understood empathetically on a deep and interactive level in order for us to innovate the creative solutions they deserve.
Accountability
If you aren't measuring and goal setting, you'll never know what success feels like. Our work can help our clients accomplish their business goals and objectives and we're not successful unless our clients are successful. Sunlight is the best disinfectant. We'll keep the important metrics out in the sunshine where everyone can see them.
Respect
Towards each other: We're all just big kids at heart and must always play nice together. Towards our clients: Entrepreneurs and small business owners are tightly woven into the fabric of our communities. They are the lifeblood of our business. They deserve the utmost respect and we'll strive to earn their respect in return. Towards the process: We'll work diligently to understand, accommodate and when appropriate, improve our customers' processes. We request our customers return the favor.
Excellence
Excellence and professionalism are required in all we do. Every task or objective we set out to complete should be approached not with a "how do I get this done?" mindset, but one of "if there were an award for doing this better than it's ever been done before, how do I win it?" With every task, campaign, or project we either win… or we learn.
We'll own your challenges & find the solution for you.
Vendilli is your one-stop-shop for proficient end-to-end digital marketing and web services. We grind to keep you ahead of the curve. Visit us in our cozy office nestled in South Side, Pittsburgh, call us at (412) 530-5027, or reach out to one of us individually and we will get you headed in the right direction.
Tips Directly To Your Inbox
The Vantage