Flexible Options
Solutions for Any Budget
At Vendilli Digital Group, we understand that budgets are as unique as each client. We're proud to be able to offer diverse pricing tiers so that clients of all shapes and sizes can benefit from great marketing and design.
Small Business Web Design
Starting at $1650
$50-$75 monthly hosting/maintenance
Small Business Websites. Made Simple.
Not every website needs to have high-end artsy design or complex functionality. Studio V was born with the busy small business owner in mind.

In this day and age, you simply must have an easy to use and operate website. This solution is perfect for simple brochure-style websites and thanks to our vast template library, we can have you up and running usually within 7-14 days.
Custom Wordpress Design
Starting at $10,000
*Ecommerce starting at $15,000
$50–$674 monthly hosting/maintenance
Hand-crafted quality. Strategic thinking.
For more complex design or development requirements our custom web design solutions can tackle any job.

Our full stack development team, along with a seasoned UI/UX interactive designer, can help engineer a website user experience that meets your precise specifications.
Growth-Driven Design
Starting at $6,000/month
$6,000–$15,000 monthly fee
Stronger web presence. Month-over-month.
Digital marketing trends are constantly changing. Growth-Driven Design is the perfect solution for a company that has many goals but isn't sure where to start.

By utilizing a Growth-Driven Design strategy, you'll have the opportunity to make our team, your team. We will tackle different projects each month and grow your company's presence online!
Digital Marketing & Sales Enablement Services
Inbound Marketing
Starting at $2,500
$3,500–$10,000 monthly fee
More Traffic. Better Leads
All of our inbound marketing plans start with your business goals in mind. After a comprehensive strategy and onboarding session, we'll put a plan in motion that will help you get more traffic, generate more leads, and put deals on the table for your sales team.

Not sure where to start? Give us a call.
Search Engine Optimization
Starting at $2,500
$3,500–$10,000 monthly fee
Capture Search Traffic. Ignite Sales.
Ever ask yourself "Why doesn't my website show up on Google?" The answer lies in search engine optimization, or SEO. In order to show up in search engines you must provide high quality content, and then follow through with SEO best practices.

Be careful, though. There are plenty of SEO firms out there promising big progress without showing you their process.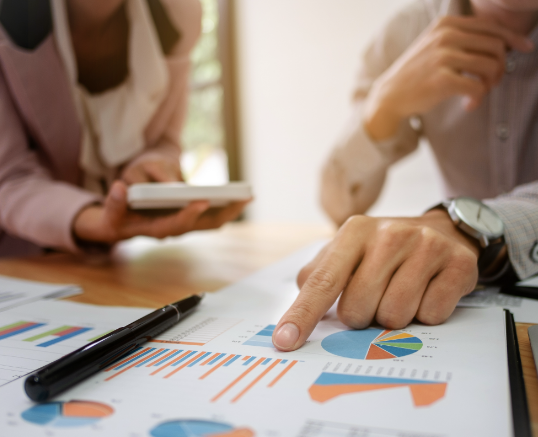 Sales Enablement
Starting at $2,500
$2,500–$5,000 monthly fee
*only available when added to Growth-Driven Design or Inbound Marketing subscription
Sales Tactics, Tools, and Training to Move the Needle
We dig deeper than most digital marketing agencies. We love diving into the details of your sales process and helping you put the tools and systems in place that will help move deals and opportunities thru your sales pipeline. From CRM training and implementation, to helping with developing customer case studies and leave-behind materials, we've got you covered.

Vendilli can also help you identify your ideal customers, gather contact information for those accounts, and assist with cold outreach, appointment setting, or advanced Account-Based Marketing strategies. If you're interested in adding these services into your Growth-Driven Design or Inbound Marketing services with us, get in touch today.
Google Street View Virtual Tours
Google Street View Virtual Tours
Vendilli Digital Group is a Google certified Street View photography agency. We'll come to your business location and capture numerous photos, allowing people to walk through your location as if they were inside. This is an immersive way to showcase your business online, best explained by experiencing it for yourself.

You can view more of our interactive portfolio of Google Street View photography customers at: BizView360.com or by clicking the learn more button below.
Ready to Go?
Let's Get Started!