Foundational Tools
Like any great piece of architecture, great SEO efforts start with a solid foundation. Monitoring and managing SEO efforts will require the correct set of tools to develop the correct insights into your current efforts, while also looking at historical data to determine success, and identify potential opportunities moving forward. The following tools are great for a variety of different SEO insights, some you've heard of, and some you might not have.

- Google Analytics - Google Analytics is a platform designed to provide you with data insights into your website or app. By utilizing Google Analytics, you are able to analyze a variety of data points related to the users of your website. This data will help you to map and understand your prospect's customer journey, what users are preferring to digest on your website, and where. Google Analytics has many different uses, but any digital marketing worth their salt should confirm that this is set up correctly.
(Pro Tip* - if an agency is helping you to set up Google Analytics, make sure you control its ownership and not the agency. This will help you avoid losing data if you switch partners.)

- Google Search Console - Google Search Console is a free tool provided by Google to help you monitor, maintain, and troubleshoot your site's presence in Google Search results. This tool has multiple applications that can help you determine monitor, and optimize web traffic, search rankings, and identify the appearance of your rankings. Search Console pairs really well with Google Analytics, Google Trends, and Google Ads, to give marketers a total view of your performance.
- SEMRush or Moz - SEMRush and Moz are tools that take your digital insights a step further. Both tools are paid services, so it will likely require an investment on your own. However, when working with our agency, we include this as part of our service. So what do they do? Both of these tools give marketers a view of your search rankings, content marketing and keyword strategies, backlinking, and ads strategies vs. your competitors. These tools help digital marketers become more efficient at comparing their efforts and performance against your direct competitors. This helps an agency like us start to perform a gap analysis on areas to improve or optimize your Google Search Results.

Technical SEO
Technical SEO is often what most people think of when they hear the words Search Engine Optimization. This is due to the early days of SEO work, where individuals could use a certain link and keyword strategies to rig the game in their favor. The early days of SEO work saw fast and loose rules and technical wizardry giving those websites the upper hand. Not long after, Google based on its mission statement to provide the world with organized information and make it universally accessible and useful to everyone and started to build its search algorithms in a way that rewarded websites with helpful and relevant content. Flash forward to today, these are some of the key elements of technical SEO that we look at as best practices.

• SSL - in 2018 Google announced that it would label websites unsecure if they lacked an SSL certificate. Ensuring that your website's SSL is active and up-to-date is something you should do.

• Mobile-friendly - While the verdict is out on whether or not Google penalizes you for not having a mobile-friendly website, the truth is, that if you don't have this taken care of in today's hand-held world, you are missing out on opportunities. Without mobile optimization, access and use of your content will be limited, sending untrustworthy signals to Google based on how people interact with your website.

• Site speed - The speed at which your website, or web pages load content is an important metric reviewed by Google. Google knows that providing people with access to information in a quick manner helps provide a pleasant experience, and rewards those who do. Some, but not all of the items we may look at when helping with a site speed issue may be reviewing compression of files, simplifying CSS, JavaScript, and HTML, reducing redirects, using a CDN or Content Display Network, and reviewing and inspecting hosting issues that may contribute to site lag.

• Consider enabling AMP - Another potential improvement to site speed can be enabling Accelerated Mobile Pages. This helps improve mobile speed loading times, which can contribute to increased web traffic and reduced bounce rates. The end goal is to help visitors find what they are looking for in the fastest manner possible.

Fix duplicate content issues, and broken links - Being aware of duplicated content on your website is important. When content is duplicated, Google has a hard time understanding which page to show and direct traffic to. Utilizing a tool such as Screaming Frog, our agency identifies any duplicate content and appropriately redirects it using 301 redirects. In another exercise with Screaming Frog, our team looks for 404 errors or broken links. With that information in tow, we make sure there are no 404's and all of your links connect appropriately.

• Create an XML sitemap - Using Screaming Frog again, our team identifies all of the pages on your website, where we determine which pages are useful for Google to index. From there, our developers start to build out a sitemap in XML format and once completed, submit that through Google Search Console. This gives Google a roadmap of your website, and what pages to crawl, speeding up the process of reviewing your website.

• Add structured data markup - Adding structured data to your website can be a great way to help drive additional traffic to your website and increase click-through rates by making your search results more easily interpreted by Google. By utilizing Schema vocabulary, we are often able to help communicate and showcase particular content specific to your industry that's relevant to your audience. Google rewards this when done appropriately.
On-Page & Organic SEO
• Keyword strategy - Developing a keyword strategy is a great way to identify and target your key buyer personas. Part of our strategy in developing these suggested keywords is to dig into who your target audience is, and start to understand the content they are searching for, and how they go about finding it. Based on the tools mentioned above, our team utilizes a variety of different platforms to gather insights on search terms, search volumes, difficulty, competitive density, and gaps for opportunities. When compiling these terms, we look at competitive keyword targets in tools like Google Search Console, SEMRush, and others like Google Trends. We compile this information into an organized document that highlights our recommendations for usage.

• Keyword usage - With the strategic recommendation portion is completed, we have to start using these keywords for full effect. When writing on-page SEO-driven copy, as well as blogging and content marketing, we highly recommend using those terms early and often. However, we always caution our writers, or our clients who prefer to write themselves, that overstuffing keywords can have the opposite desired effect. We suggest writing in a "humanized" way where you speak in a helpful and relevant way, as you would in a conversation with a prospective client. This will help to ensure that you are providing content that is friendly to not only your website visitors but also in the eyes of search engines.

• Long-tail search opportunities - So what is a long-tail search opportunity? In brevity, long-tail search opportunities are keywords and search phrases that are longer and more specific. I.e., if someone is in the market for a bird feeder, they may search for a bird feeder or bird feeder for sale. However, if your company sells a squirrel-proof bird feeder (which is a longer, more specific phrase) and you focus your content and keywords on that phrase, people that are searching for that specific item may find you more easily due to the lack of competition at that particular keyword. Following this strategy, we identify keywords that may not have a high volume of search, however, when people do search for these types of keywords, their buying intent is oftentimes higher which translates into more conversions.
• Fresh & Relevant Content - Based on Google's freshness algorithm update in 2011, we know that Google likes and refer's content that is new. This helps to ensure a steady flow of up-to-date information for search engine users, that is accurate and timely. On top of having updated content, Google is rewarding websites that produce it and produce it often. This is why one of our leading organic SEO strategies is to develop content in a regular ongoing cadence. Consistent blog content, updating and creating new content offers, or reorganizing content for existing pages is a great way to ensure that you are offering the best experience for existing website visitors based on their traffic and user flow, while also offering opportunities to capture new traffic based. Be sure to remember that your target audience searches at various points of the buyer's journey and that you need to produce content for all of them. I suggest writing for your audience based on the buyer's journey Awareness, Consideration, and Decision. This will help you capture a variety of different sales leads and meet them where they are, positioning you as a trusted expert.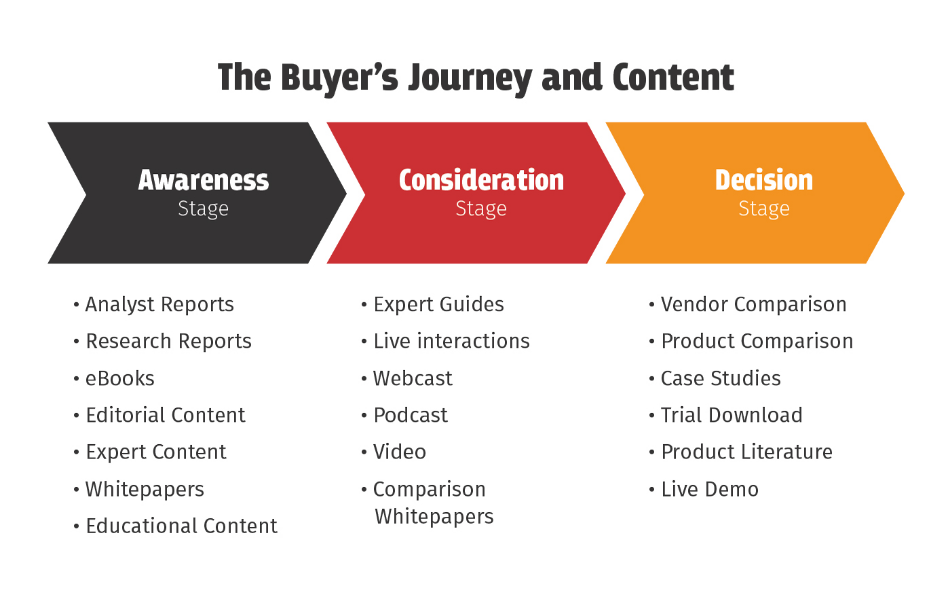 Local SEO
• Google My Business or Google Business Profile - With a majority of online searches being local, or including "near me" search phrases, the importance of a fully optimized Google Business Profile page is incredibly important. In business terms, Google, as one of the largest search engines on earth, wants you to add a business profile for free! We strongly suggest setting up your Google Business Profile to ensure that your information is accurate and complete, while also setting yourself up to accept great business reviews. These reviews have been found to be a contributing factor in improving search rankings. We suggest setting up an internal business process that helps to identify and gather reviews from happy customers where possible.

• Building business directory listing aka "citations" / Yext - Once your Google Business Profile is set up and accurate, we strongly suggest using a Local SEO tool such as Yext Business Listings. So what are Yext Business Listings? It's a network of 200 third-party web publishers that host and house information in directories. By using Yext, we can take your Google Business Profile information and broadcast it throughout the Yext network. How this affects SEO is that by doing this, you've successfully created a listing with all 200 of these directory sources where your information will not only be accurate but will include a link back to your website. This is a great strategy to help signal to Google that your information is accurate and build trust.

Linking Strategies
The last portion of this piece will include linking strategies as an SEO tactic. The reason for this approach is best explained as a matter of trust. When Google or search engines notice other websites linking to yours, it sends a signal of trust that someone will value your content. The higher the quality of your backlinks and the higher the number, the more increased trust, and likely overall website traffic. I've included more information below about a few popular approaches.

• Guest Posting - One of the best ways to secure great links from other websites is to explore writing content for them. Writing blog content for another organization is a great way to showcase your expertise and potentially gain a link back to yours. For guest posting strategies, we suggest reviewing the guest post opportunity for brand authority prior to pitching the idea. Standard practice is to only try to secure backlinks or guest posts on websites that have a higher brand authority than your own. If you need help determining brand authority, SEMRush is a great tool for this. Once you've secured the ability to provide a guest post, align with the other organization on the topic, and get to work.

• Backlinking Content - When it comes to backlinking content there are a few different approaches that can help you successfully optimize your search visibility. Gaining backlinks with websites that have a higher brand authority helps Google determine that your content is quality and trustworthy to individuals. Some of the best approaches that can be deployed here are using social or brand listening tools like Buzzsumo or Google Alerts for mentions about your company. Once identified, reach out to the mentioning company or organization and ask for either a backlink or the opportunity to guest blog or post for them. This helps elevate you as a subject matter expert and gather quality backlinks. However, the key strategy here is creating quality content in the first place. Two other strategies that have grown in popularity as well, include influencer marketing, as well as link exchanges. Both offer the ability to capture new audiences and share links.

• Interlinking Page Content - The last portion of our linking strategy section includes building internal links for your own website. Internal linking, or providing contextual links in your website, helps visitors navigate your website, and helps Googlebot develop a hierarchy and order of importance for your site architecture, while also distributing page authority and ranking throughout your website. When Google does scan your website, it determines the weight of importance in your pages by traffic, as well as any correlation between types of content. They do this in order to help search engine users find exactly what they are looking for, in the fastest way possible.

So how do you go about linking this content on your website? The first step is to outline your website's overall structure, and also identify your core content or pillar topics. Pillar topics are the key areas or core elements of your business that you want people to read. If you don't have pillar content, it may be good to focus on creating that. A great example of this is the article you are reading now. Once you have Pillar content, you'll want to find supporting blogs or areas on your website that tie in, or support that main theme. Where it makes sense, add a contextual hyperlink to your pillar page, and anchor it into the exact section. This will help users find the content they are looking for in a quick way, and communicate to the search engine which pages are most important and best to recommend. Make sure to avoid overuse, or stuffing these links in too many places, Google is smart and can realize if you are trying to game the system. Lastly, another great way to add these links is in a related post section that suggests relevant content based on tags. Chances are if someone is interested in that topic, they may want to read more. Linking strategies can be a bit confusing, if you have questions, we'd be happy to help.

In conclusion, the world of SEO is much more immense than this article, and it's ever-changing. A true effort in Search Engine Optimization takes time, effort, and a lot of patience. There are no shortcuts. I hope you found this article helpful in understanding such a technical topic. If you have any questions, please let us know!

May We Help You With Your SEO Strategy?
With in-depth expertise, out team has the tools and knowledge you need to improve your website's SEO strategy.