WHY WORK WITH US?
Your business. Your goals. Our expertise.
We're in the people business. Big agency growth mindset meets small agency relationship building. Our talented team of professionals have numerous certifications, years of experience, and understand that long-lasting partnerships depend on great service and trust. To that end, our team promises to work in step with you to craft targeted solutions for your business that exceed your expectations.
INDUSTRY LEADERS & EXPERTS
Leading the way to growth


When you work with Vendilli Digital Group, you're not just hiring another company to "get the job done" — though rest assured, we will. As industry-leading experts in digital marketing, web design, SEO, and more, we are our best selves when we act as a strategic growth partner to our clients.

Our flagship service, the Growth-Driven Design approach to marketing gives our clients access to a wide-range of our capabilities, services, leadership, and expertise. Acting as an extension of your business, let Vendilli Digital Group lead the way through the complexities of digital marketing. Using a 5-step proven process as our guide, we aim to crush our clients' marketing goals through hard-work, dedication, open and honest conversation, and many cups of coffee.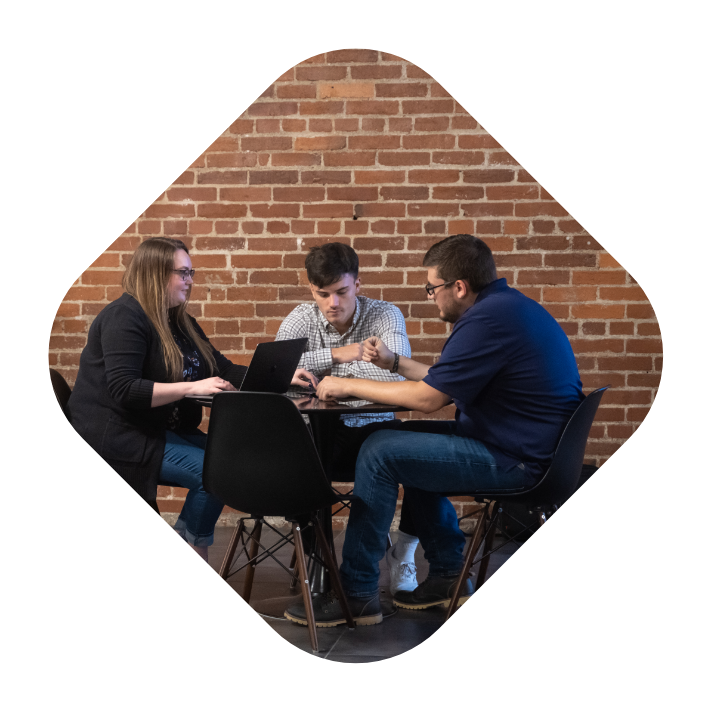 OUR VALUES
We Care, and we mean it.

Have you ever met someone and everything just clicks? We have. That's why we developed core values for our agency as a guide to finding like-minded people, co-workers, and clients alike. "WE C.A.R.E." represents the core values that we share and live by.
We work hard together and have a lot of fun doing it.
Teamwork
"We" means TEAMWORK. It's no coincidence that the "We Care" emblem resembles a team logo. We're on a team with each of our clients, and we're on a team with each other. Teammates always take care of each other. None of us is as smart as all of us.
Creativity
The environment we work in should always be creative, productive, and fun. A mindset of abundance is a must to remain at our full creative potential. Our clients' needs and goals must be understood empathetically on a deep and interactive level in order for us to innovate the creative solutions they deserve.
Accountability
If you aren't measuring and goal setting, you'll never know what success feels like. Our work can help our clients accomplish their business goals and objectives and we're not successful unless our clients are successful. Sunlight is the best disinfectant. We'll keep the important metrics out in the sunshine where everyone can see them.
Respect
Towards each other: We're all just big kids at heart and must always play nice together. Towards our clients: Entrepreneurs and small business owners are tightly woven into the fabric of our communities. They are the lifeblood of our business. They deserve the utmost respect and we'll strive to earn their respect in return. Towards the process: We'll work diligently to understand, accommodate and when appropriate, improve our customers' processes. We request our customers return the favor.
Excellence
Excellence and professionalism are required in all we do. Every task or objective we set out to complete should be approached not with a "how do I get this done?" mindset, but one of "if there were an award for doing this better than it's ever been done before, how do I win it?" With every task, campaign, or project we either win… or we learn.
Expertise, Only a Click Away