Capture Quality Leads
Clarify Your Message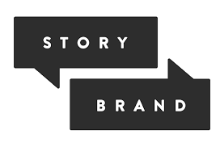 If your brand's message is complicated, inconsistent, or confusing, customers will quickly leave. We have a plan that helps you communicate clearly and effectively. As a StoryBrand Certified Agency, we will help you develop simple messaging that resonates with your audience, and position you as a guide to solve their problem. Following the StoryBrand framework, we will develop messaging that avoids confusion, and clearly communicates exactly what you do, and who you do it for.
Tired of a website that doesn't generate leads?
You probably know everything about your business. Which can be a problem when it comes to creating your website. Effective websites attract potential customers by addressing their fears and frustrations. Your role is to guide them to the best solution to their problem. Unfortunately, too many websites focus on everything they do, which can overwhelm the potential customer. Tell your visitors how you can make their life better in an easy to understand way.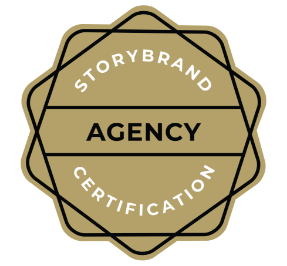 As a Storybrand Certified Agency, We Will:
Become strategic with your message
Tap into your customers frustrations, wants and needs
Design a website that's beautiful and effective
Spread that message via digital marketing
Provide ideas for email campaigns, ebooks, videos, etc.
Answer the question "what do you do" in a memorable way
Save you money on marketing collateral that doesn't work
1

Schedule a call

2

Receive a personalized plan

3

Get results
Talk with an expert
A Team You Can Count On